Some pieces of jewelry never go out of style– like the timeless diamonds and bands that are featured in this gallery. From simple diamond solitaires to colored gems and halo settings, see how each decade set its own style (and which celebrities have drawn inspiration from the vintage styles), starting with the 1910's.
No ring style is as timeless as a round cut solitaire stone on a prong setting with a plain gold band. A century ago, the metal of choice was yellow gold, but it's just as popular now in white gold or platinum. Just ask Emily Blunt, who pairs her Edwardian-inspired ring, popular form 1890 – 1915, with a wedding band of channel-set diamonds.
1920's:
Diamond wedding jewelry took its inspiration from the geometric Art Deco style of this time period. Alexis Bledel's octagonal sparkler's shape is indicative of the trends of this time.
1930's and 1940's: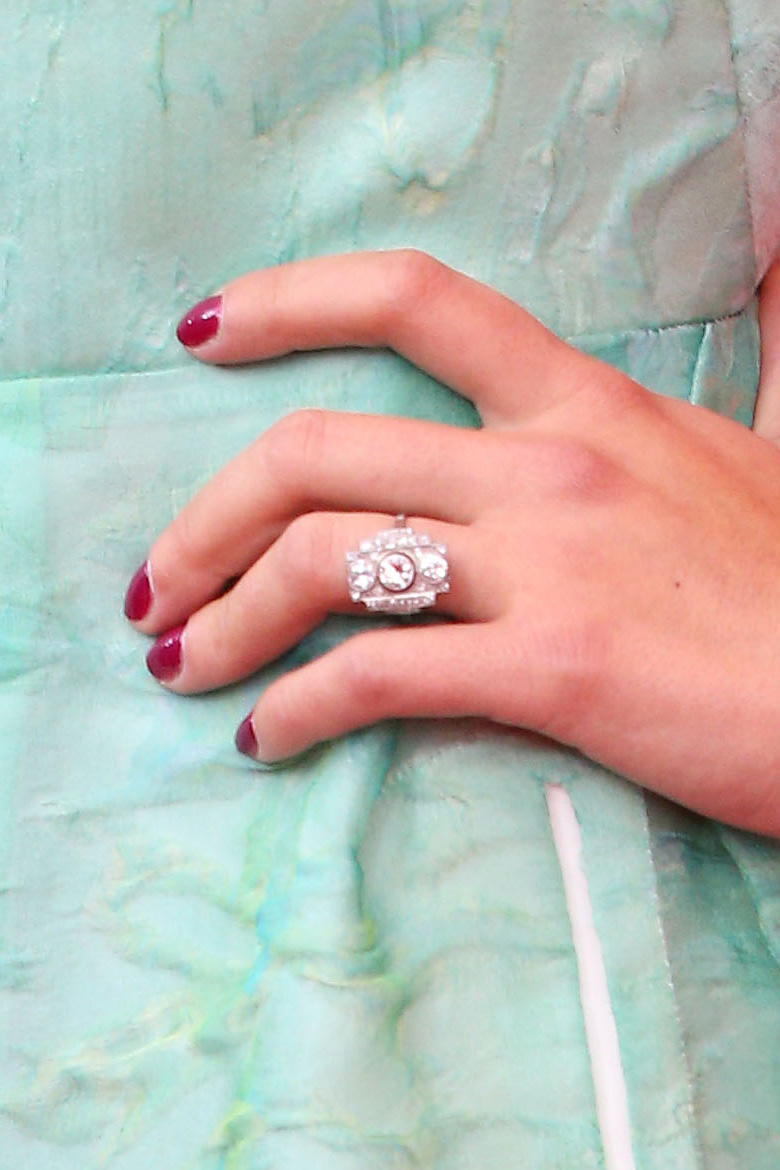 Intricate filigree mountings add even more sparkle to classic diamonds, while white gold and rose gold became more popular as platinum supplies were redirected for war use. A shining example: Scarlett Johansson's engagement ring from Romain Dauriac.
1950's: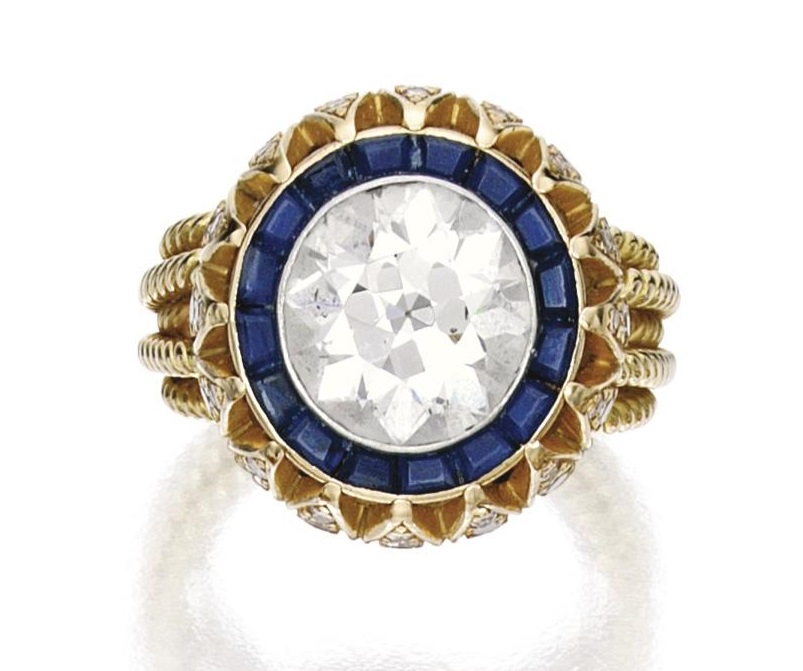 Round diamonds set in intricate gold bands were often paired with settings that included other side stones. Mary-Kate Olsen's stunning vintage 1953 gold, diamond, and sapphire ring from Cartier is an especially breathtaking example.
1960's: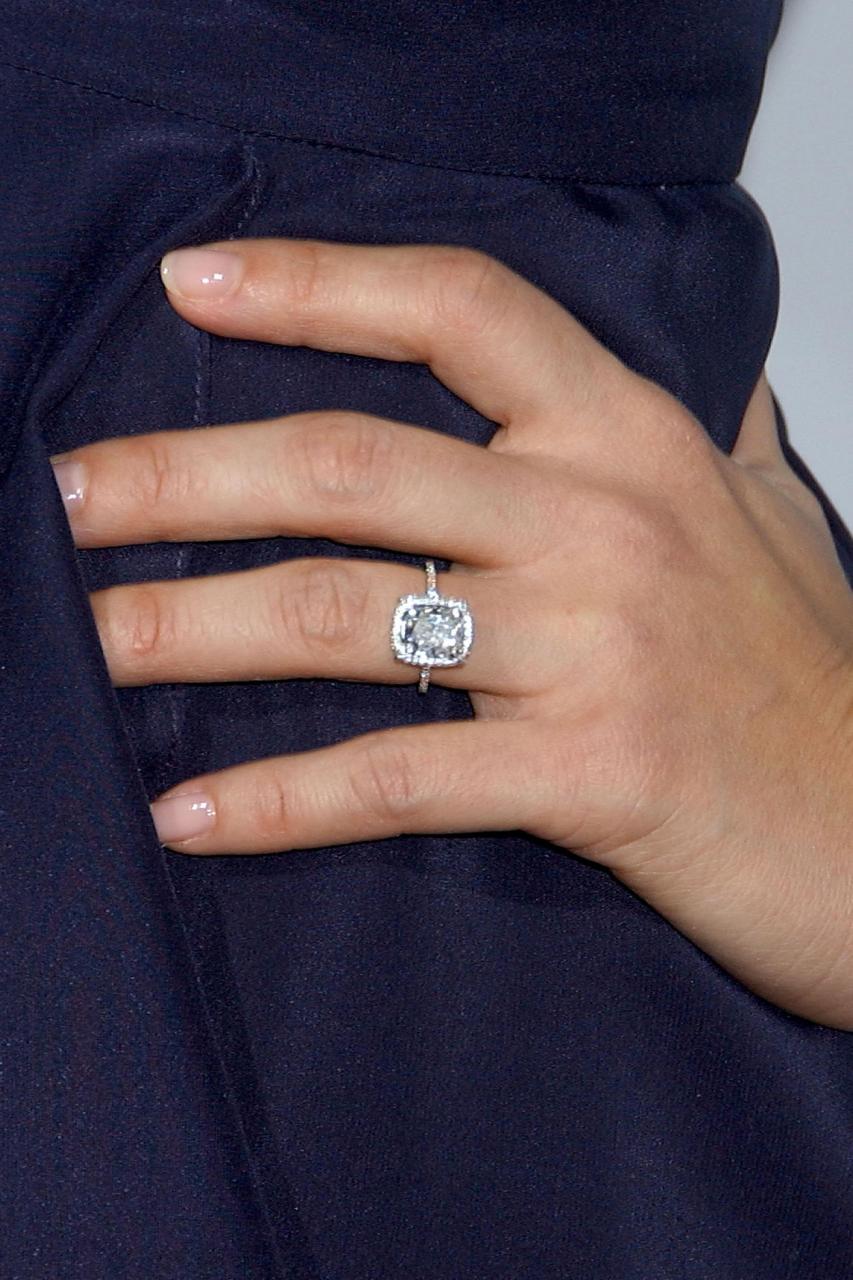 As the memories of the war faded, brides and grooms turned to more eye-catching shapes – emerald, pear, marquise – in simple settings; they may also have been inspired by the 33.19 asscher cut stone Richard Burton bought for Elizabeth Taylor. Jessica Alba's smaller, but no less sparkling, engagement ring is a gorgeous example of a modern take on this style.
1970's: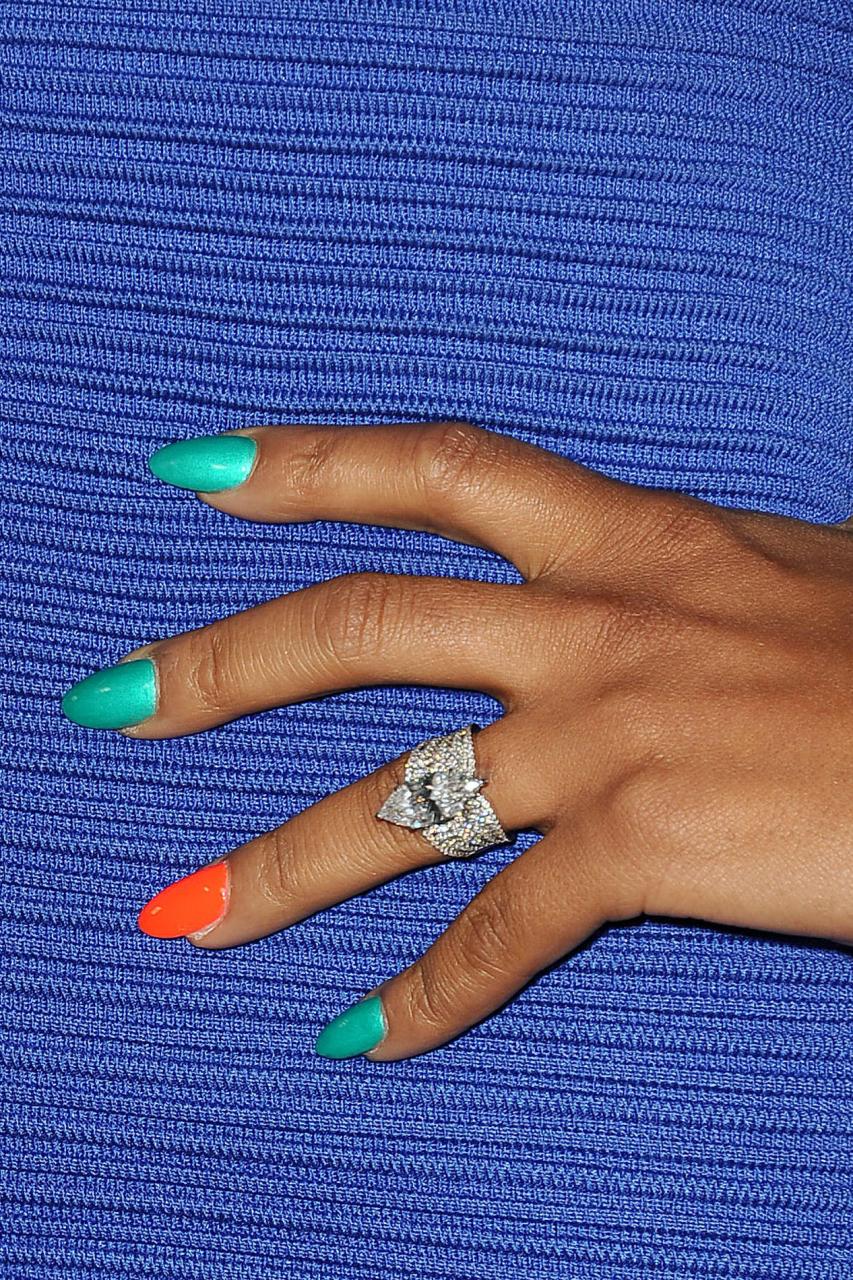 That glitzy 70's style made its way to wedding jewelry, too, with gold bands, channel-set mountings, marquise and round diamonds, and matching sets increasing in popularity. Christina Milian's marquise engagement ring from Jas Prince (the couple has since ended their relationship) was a beautiful throwback.
1980's: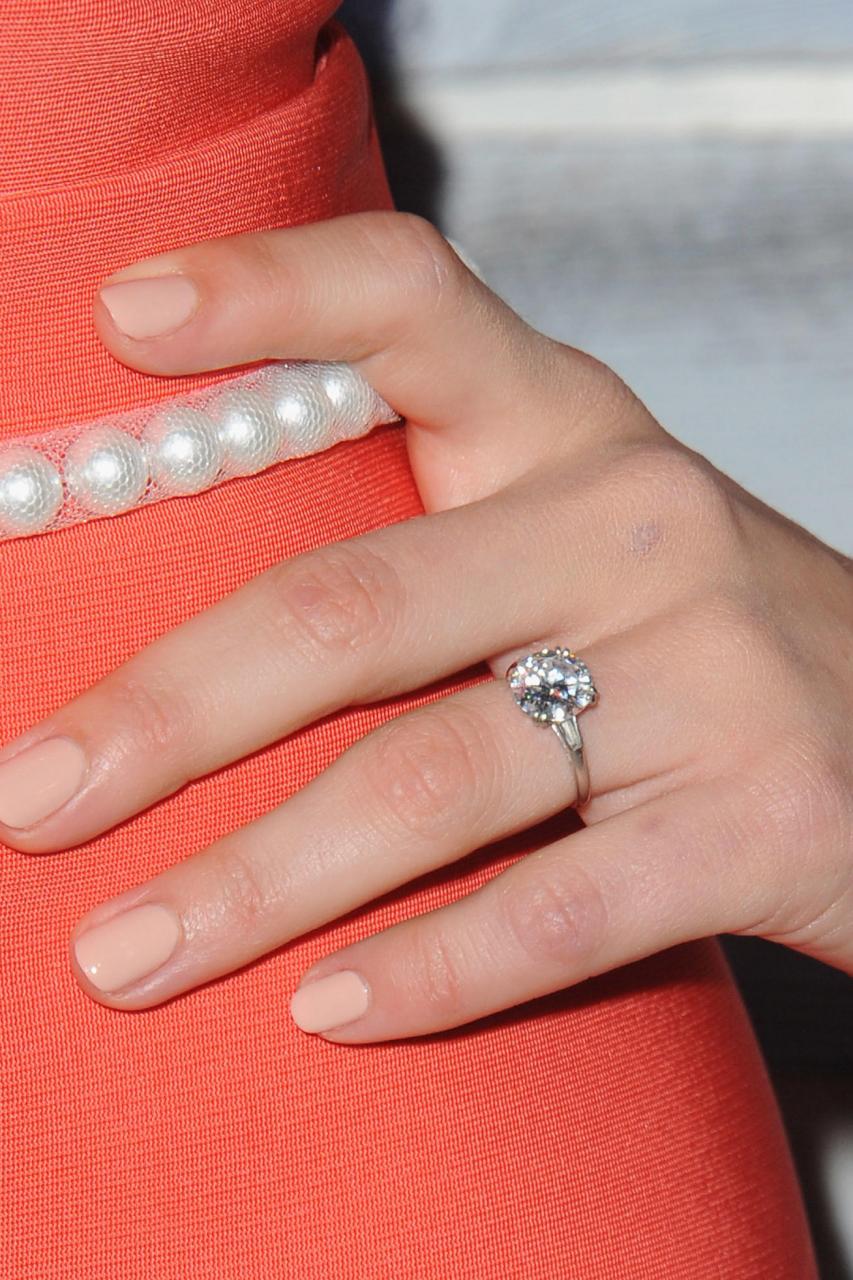 Engagement ring styles returned to a more traditional round solitaire diamond, but chic baguettes on the band gave the look a modern update that became an instant classic (see Emily Rossum's chic sparkler from Sam Esmail).
1990's: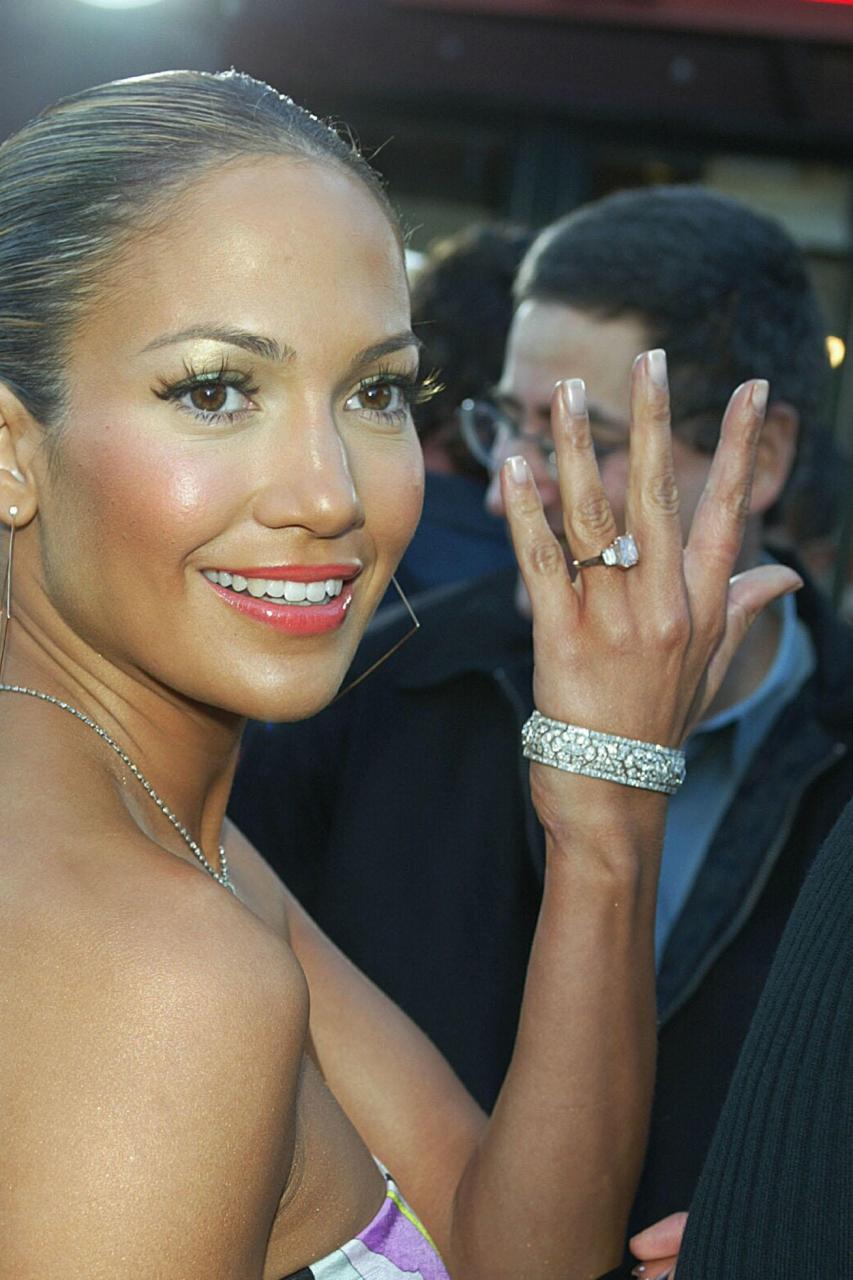 Brides during this time were going for more classic styles. And, as weddings were getting bigger and more ornate, so did engagement rings – like the famous 6.1 Carat pink radiant cut stunner that Ben Affleck gave Jennifer Lopez.
2000's: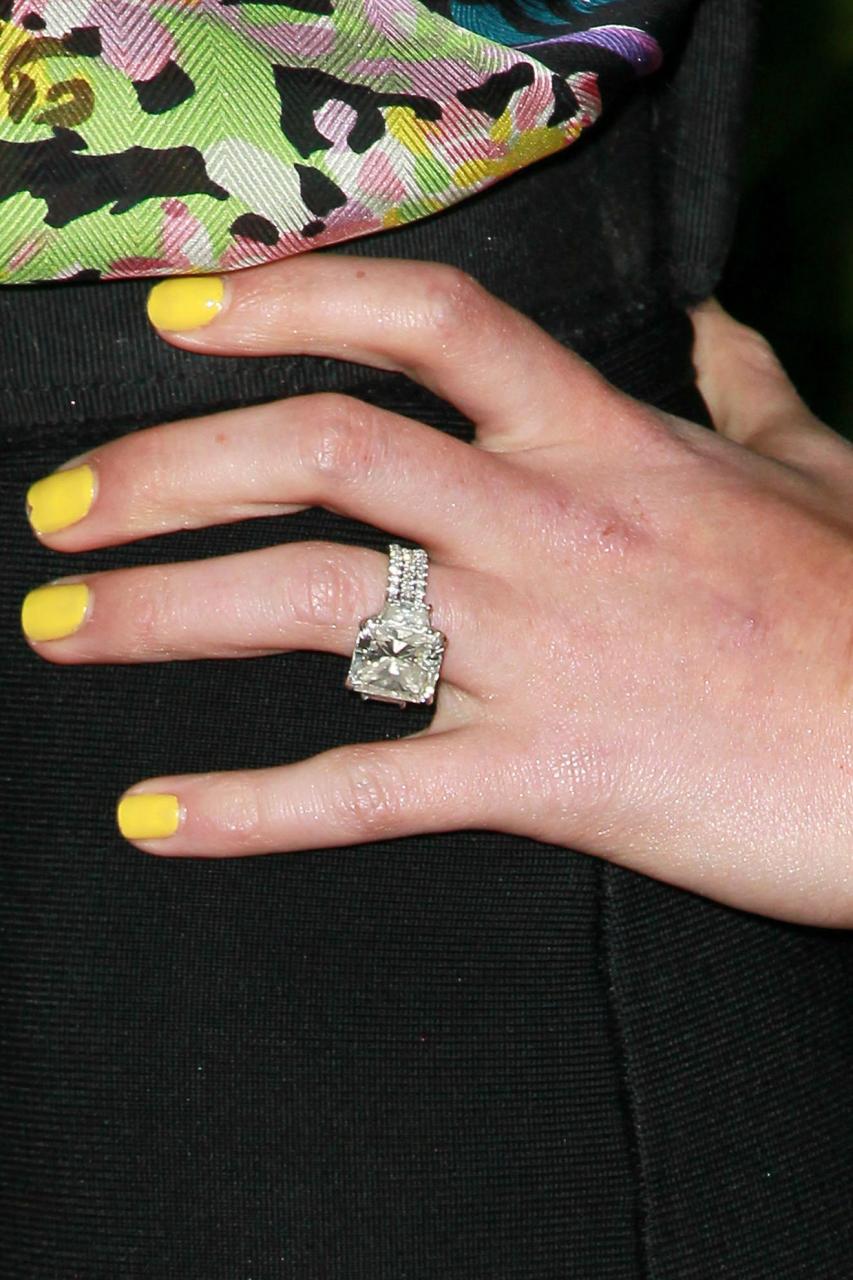 Princess cut diamonds took center stage as an alternative to traditional round stones; Hilary Duff's 14 Carat gem was rumored to cost her now ex-husband Mike Comrie $1 million.
2010's: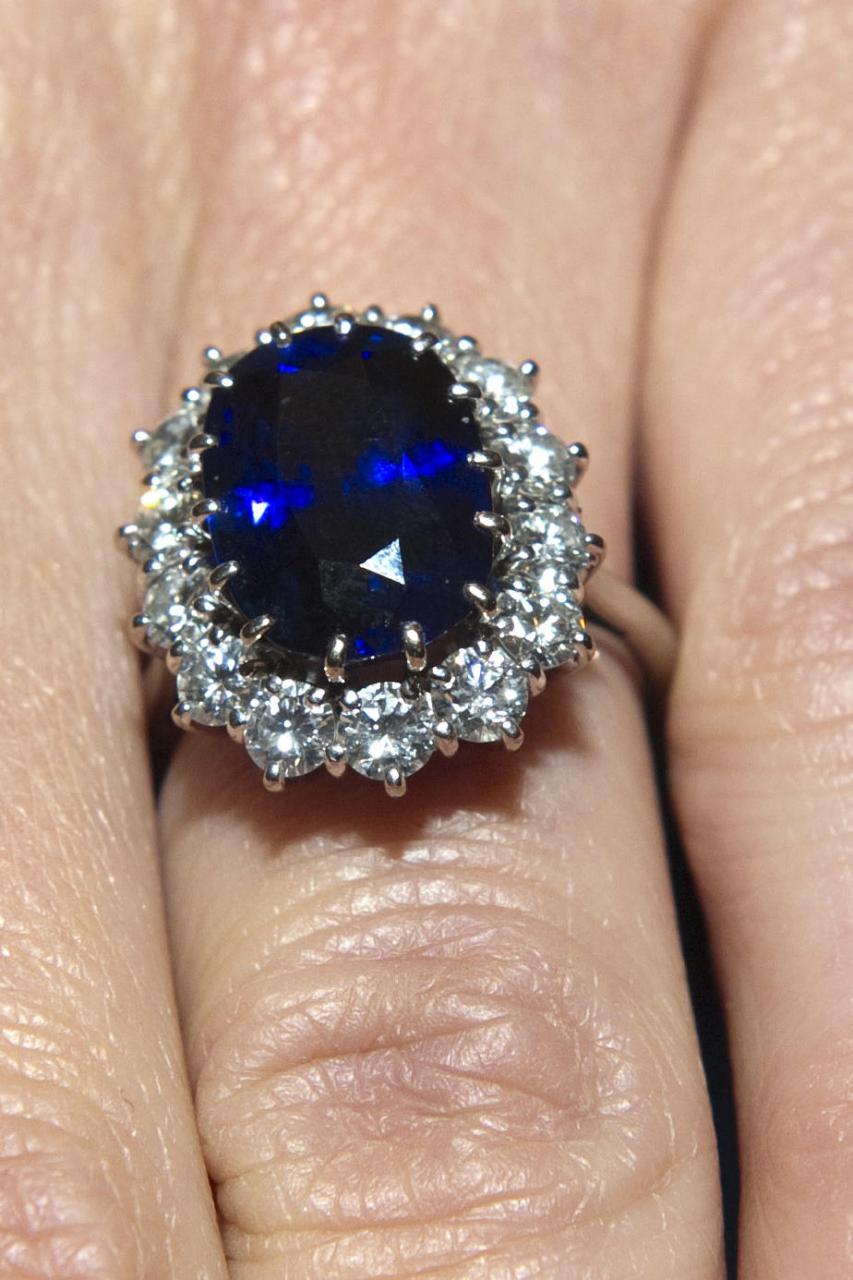 Today's trend: colored stones – like pink or yellow diamonds, or if you are a royals fan, an eye-catching sapphire – surrounded by brilliant cut diamonds in a halo setting.
Which look is your favorite?
Source: TLC