Today Sotheby's is auctioning off Shirley Temple's blue diamond ring as a part of their Magnificent Jewels Exhibition. It was given to the child star by her father for her 12th birthday and the premiere of her movie "The Blue Bird". He purchased the ring in 1940 for just $7,200. It's estimated value today is somewhere between $25,000,000 and $35,000,000. 
Shirley Temple had an illustrious career, not just as a movie star, but as a representative in international politics. She was appointed by president Nixon as the U.S. representative to the United Nations from 1969-1970; and was the U.S. ambassador to Czechoslovakia for several years.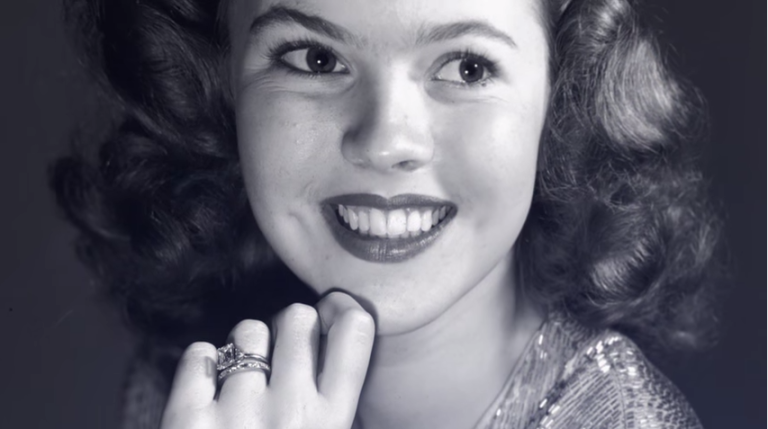 The Temple Blue Diamond is a lovely cushion cut deep blue stone. It is a 9.54 carat diamond surrounded bu four rows of baguette diamonds.
Sources:
Article Title
Shirley Temple Biography
Author
Biography.com Editors
Website Name
The Biography.com website
URL
Access Date
April 16, 2016
Publisher
A&E Television Networks
Original Published Date
n/a
Sotheby's Lot Information: