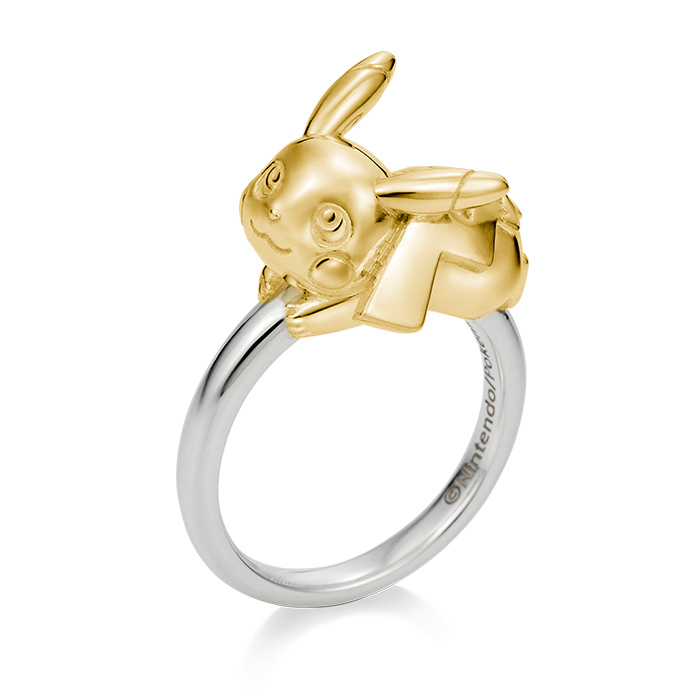 U-Treasure by K.uno, a Japanese company, has introduced a line of Pokémon jewelry, proving it has its finger on the cultural pulse—and impeccable timing.
If you've been on the internet this week—or noticed an uptick in people wandering around with their phones out—you've heard about the newest inane craze to sweep the nation: Pokémon Go, a new app for phones that has adults and kids alike exploring their cities to "catch" the digital characters.
The new line, called Pocket Monsters, contains seven pieces and is advertised as a bridal collection. The items are available in platinum, silver, gold, and are fully customize-able with mix-and-match metals and even gemstones.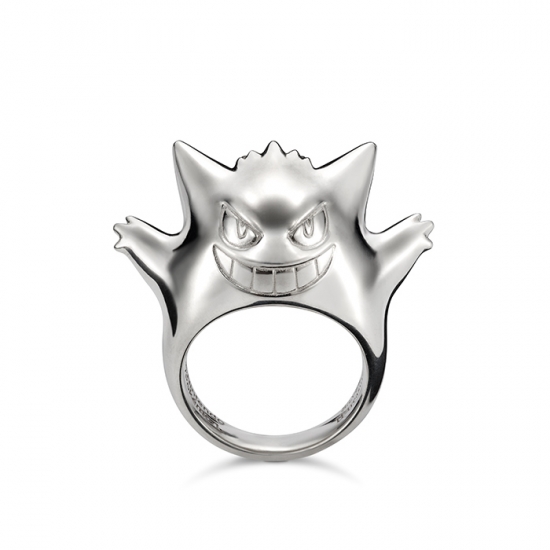 Prices range from approximately $100 for a silver ring to $1,143 for a platinum and diamond ring. A few suggested metal combinations: A silver and 18k gold ring featuring a Pikachu figure  retails for $944; a diamond and platinum engagement ring with the stone flanked by two gold Pikachu figures retails for $1,144; and matching pair rings in silver with gold Pikachu details retail for $267 each. The collection also includes a silver band of round Poké Balls for $114; a necklace featuring a gold Pikachu sitting on a bunch of silver Poké Balls for $362; and a silver Gengar ring for $210.
The collection is currently available for shipping within Japan, according to a press release. At press time we were unable to determine international or wholesale policies. The full online store is available here.
Source: JCK